Council Spotlight
News about energy and natural resources in the Pacific Northwest

The Public Weighs in on Draft Fish and Wildlife Program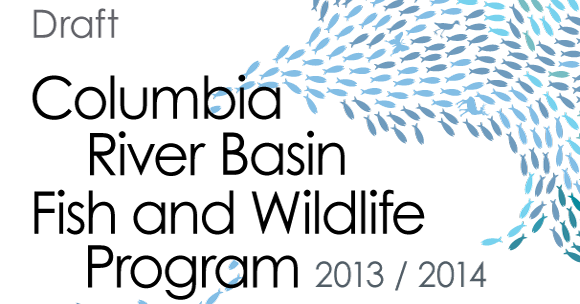 The future management of fish hatcheries, reintroduction of salmon and steelhead above Chief Joseph and Grand Coulee dams, and the cost of fish and wildlife mitigation are attracting the most attention from the public as the Council nears completion of its public comment period on the Draft 2014 Columbia River Basin Fish and Wildlife Program. Read more
More News

Federal Efficiency Standards Boost Regional Savings

More than 20 federal energy efficiency standards affecting appliances, lighting, and electronic equipment have been enacted since 2010, when the Council last revised its Northwest Power Plan. These are expected to produce about 100 average megawatts of savings by the end of this year and an additional 265 average megawatts by 2019, according to a report by the Council staff.
Assessing Hydropower Potential in the Pacific Northwest

The Council's last major assessment of hydropower potential in the region was undertaken as part of its Fourth Power Plan, released in 1998. Recently, a number of high-profile studies have identified a significant amount of potential in the Pacific Northwest.
Tom Eckman Named Acting Director of Power Planning

Tom Eckman, the Council's manager of conservation resources since 1992, has been named acting director of the Council's Power Planning Division, Council Chair Bill Bradbury announced today. Eckman replaces Charlie Black, who recently left the Council.