Fun With Sturgeon
Annual family-oriented festival in Vancouver, Washington, draws hundreds to learn about sturgeon and other fish and wildlife in the Columbia River Basin.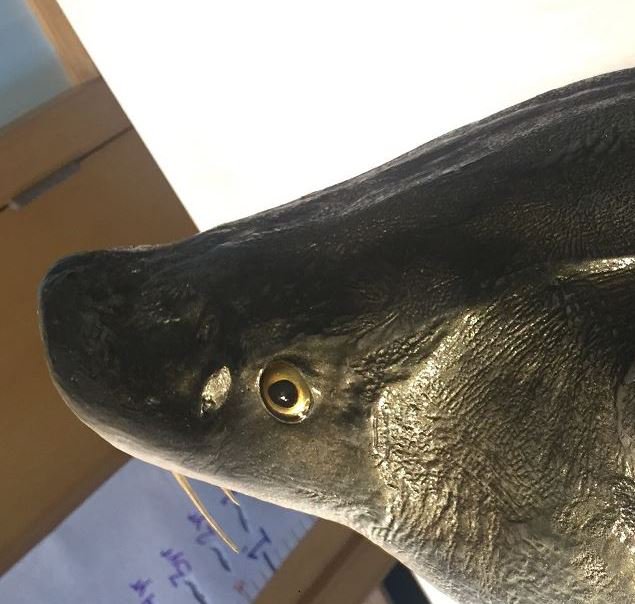 A six-foot fiberglass sturgeon, coasters in the shape of the toothy mouth of a Pacific lamprey, temporary sturgeon tattoos, a sturgeon coloring page, and a big map of the Columbia River Basin were all part of the Council's interactive display at this year's sturgeon festival in Vancouver, Washington. The annual September event, designed for families, attracted more than 400 people to the city's Water Resources Education Center on the Columbia River on a rainy Saturday.
The festival, a partnership between the city and the Washington Department of Fish and Wildlife, informs people about sturgeon and Columbia River ecosystems and offers a variety of opportunities to learn about fish and other animals in and around the Columbia River. The Council took the opportunity of the festival to explain the work underway on behalf of sturgeon through the Council's Columbia River Basin Fish and Wildlife Program. And also, of course, to have some fun with children and their parents – showing the size of the Columbia River Basin, talking about the dams and species of fish and wildlife found throughout the basin, passing out the stickers, tattoos and coasters, and using the model to show the unique features of sturgeon.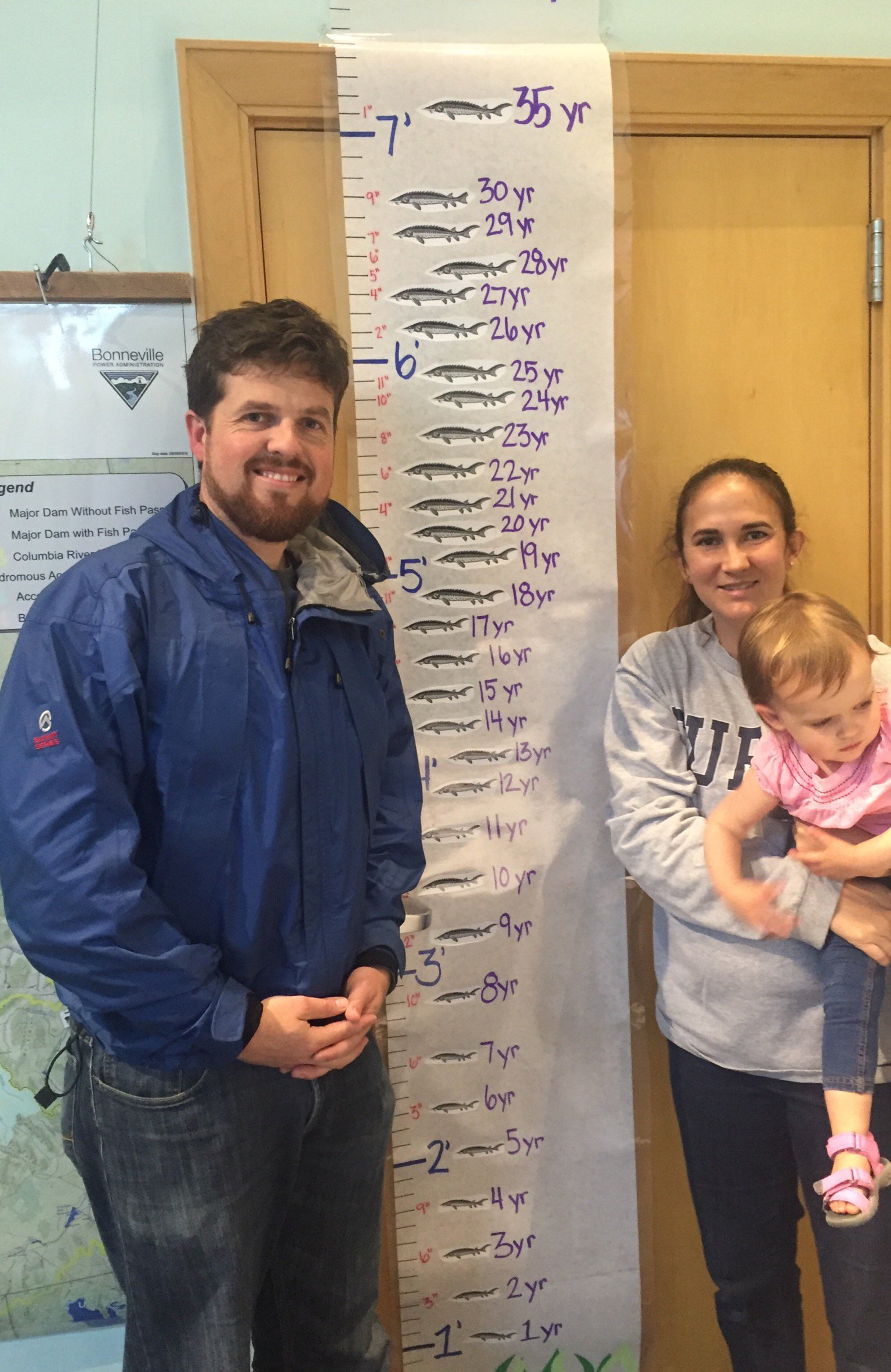 Patrick Cooney, Julie Harris, and Evelyn with a sturgeon age chart
Historically, sturgeon in the Columbia system were highly migratory – they were capable of going hundreds of miles up the Columbia and to and from the ocean during their long lives. Sturgeon can live more than 80 years and grow to weigh more than a ton. Some populations are land-locked, either because dams block their passage to the ocean or, in the case of Kootenai River white sturgeon in northern Idaho, they were isolated by geologic upheavals thousands of years ago.
Hydropower dams have adversely affected sturgeon by altering the velocity and timing of river flows, which are important for spawning. Sturgeon also are susceptible to changes in water temperature, and the turbidity and depth of the water, all of which are affected by dam operations. The Council's fish and wildlife program devotes about $13 million annually out of a roughly $260 million budget to mitigate the impacts of hydropower dams on sturgeon, most of it on the Kootenai River population, an endangered species. Only the population downstream of Bonneville Dam, the only Columbia Basin sturgeon whose passage to the ocean is not blocked, is considered healthy.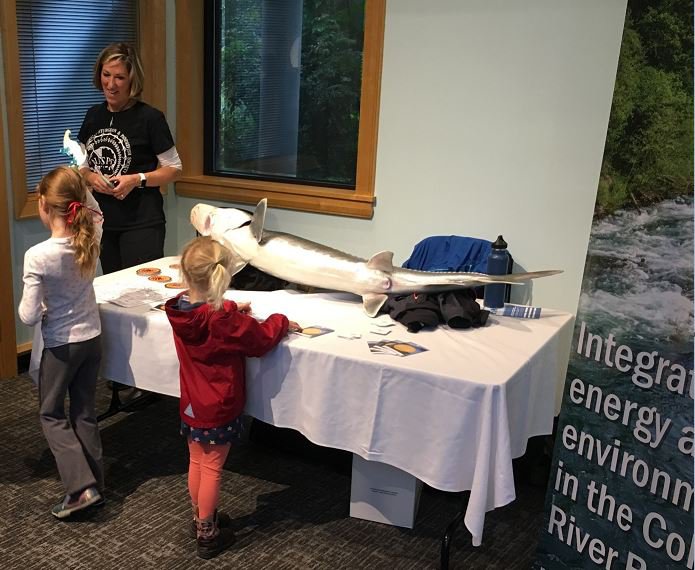 Council Fish and Wildlife Division staff member Lynn Palensky with visitors to the Council's display