Sturgeon Research
Council OKs additional funding for three projects that aim to improve knowledge of the mysterious Columbia River White Sturgeon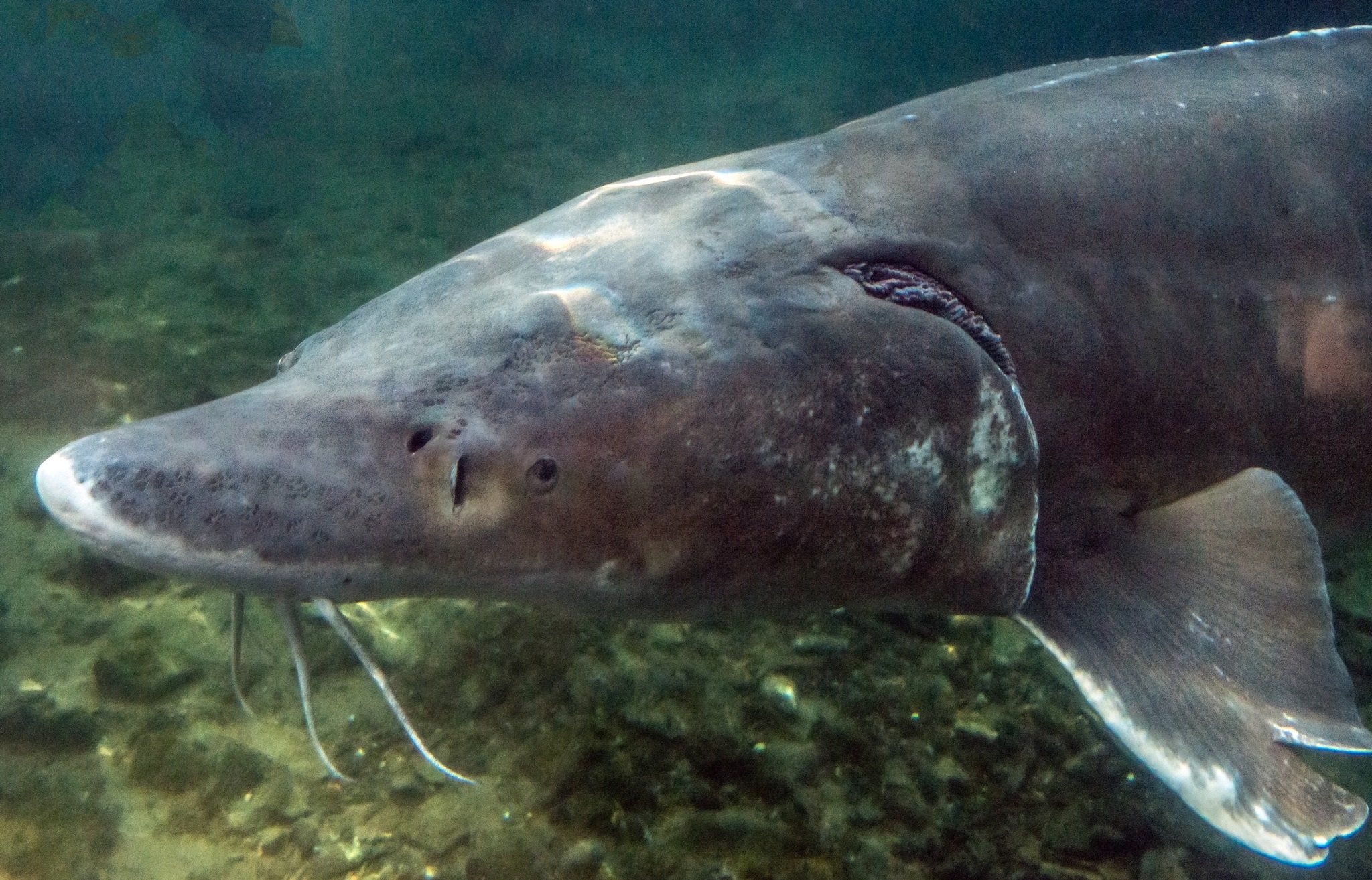 This month the Council approved more than a half million dollars to expand three projects over the next two years that are helping to improve knowledge of White Sturgeon in the Columbia and Snake rivers.
One project, sponsored by the Washington Department of Fish and Wildlife ($193,000 in Fiscal Year 2018, which begins on October 1 of this year) will assess sturgeon populations in the impoundments behind Ice Harbor and Lower Monumental dams on the lower Snake River. The second project, sponsored by the Oregon Department of Fish and Wildlife ($90,000) will assess sturgeon spawning habitat and use in Lake Umatilla, the reservoir behind John Day Dam. The third project, sponsored by the Columbia River Inter-Tribal Fish Commission and the Yakama Nation ($130,000), is a research project that aims to discover and develop a genetic marker for sex determination of White Sturgeon.
All three are expansions of existing projects. The new funding will allow for additional work to be undertaken. Funding for the projects continues in Fiscal Year 2019, but in different amounts.
The CRITFC/Yakama project will be funded through CRITFC's Columbia River Fish Accord agreement with the Bonneville Power Administration, and the other two projects will be funded through savings identified by the Cost Savings Workgroup, a group of Council and Bonneville employees that has been meeting since 2015 to identify cost savings in existing projects to help pay for new projects. The identified cost savings that will be applied to the two projects total $283,000 for Fiscal Year 2018 and $233,000 for Fiscal Year 2019, totaling $516,000.
With a portion of the savings yet to be allocated, earlier this year the Council issued a solicitation for ready-to-implement Columbia and Snake river White Sturgeon assessments to learn more about population status, spawning success, spawning habitat use, or susceptibility to predation. The Program identifies white sturgeon as an emerging priority for future project funding. The three projects given additional funding this month were selected from among the responses to the solicitation.
All of the projects given increased funding address sturgeon upstream of Bonneville Dam. The Program currently directs about $13 million to sturgeon research and production in the Columbia River Basin, or about 4.7 percent of the total budget of about $274 million. Roughly $10 million goes to research, production, and habitat restoration for Kootenai River White Sturgeon, an endangered species. The remaining $3 million is directed to sturgeon research and production in the middle and lower Columbia regions, and currently there are no program-funded sturgeon projects downstream of Bonneville Dam.