Deep Decarbonization
Citing a 'climate imperative,' Northwest Natural has a long-term plan to lower carbon emissions and boost energy efficiency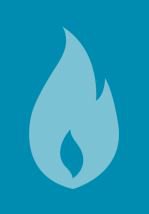 Northwest Natural, a Portland-based natural gas distribution and storage company with more than 725,000 customers in Oregon and Washington, has an ambitious plan to reduce carbon emissions by its customers and through its own operations. The goal is a 30-percent reduction by 2035 from 2015 levels, company officials said in a presentation to the Northwest Power and Conservation Council at a meeting this month in Portland.
The purpose behind the plan is to address what the company calls "a climate imperative," said Kim Heiting, chief marketing officer and vice president of communications. She said natural gas "has an important role to play in a smart and affordable Northwest climate strategy." The company's long-term goal is to achieve 'deep decarbonization' across all types of natural gas use, from home heating to transportation. "No one would be left behind," she said.
The plan anticipates emission reductions can be achieved through a variety of measures including energy efficiency programs to reduce gas consumption, helping switch trucks from diesel to natural gas, and using "renewable gas," which can be refined from the biogas generated by food waste, wastewater, animal waste, and landfill gas, and also through high-heat pressure extraction from woody plants, pine needles, leaves, and tree limbs. Renewable natural gas can be fed into distribution pipelines for direct use in homes and businesses, and also can be used as a transportation fuel. It's more expensive than gas pumped from wells, but incentives for low-carbon fuel will lower its cost.
In the Northwest, as in the rest of the United States, vehicles are the biggest source of carbon emissions. And the biggest sources of those emissions are heavy trucks. Natural gas as a fuel for vehicles including trucks has been growing at roughly 6 percent per year over the last 10 years. Adding renewable gas to the mix may further offset diesel fuel use – and further lower emissions of both carbon and diesel particulates. To that end, Northwest Natural plans to build and maintain a renewable gas fueling station for trucks at Portland's Columbia Boulevard Wastewater Treatment Plant. The company also plans to inject renewable gas into its distribution lines from that location.
The company's plan has a broad sweep.
"The carbon saving goal reaches way beyond the four corners of our business, upstream to gas producers, downstream to fueling heavy trucks," said Bill Edmonds, Northwest Natural's director of environmental management and sustainability. "That's how you find meaningful reductions." He said the company will focus on reducing the "carbon intensity" of its gas and also work with gas suppliers to reduce methane emissions from gas production. 
Improved energy efficiency also is an important component of the emissions-reduction plan.
"Energy efficiency is the lowest cost opportunity and the biggest opportunity of all," Edmonds said. "That's why we put it in the heart of our goal, recognizing that you don't get anywhere on carbon reduction without energy efficiency."
The Council has a role to play in the plan, too, through analyses of the implications of using electricity to meet peak loads, especially in winter, and options for energy storage, Edmonds said. Additionally, the Council is working on a long-term forecast for transportation that includes the role of natural gas, including renewable gas, as a fuel. The Council also is looking at emissions from the natural gas supply chain.